Just because it is cold dark and icy doesn't mean club rides are not on.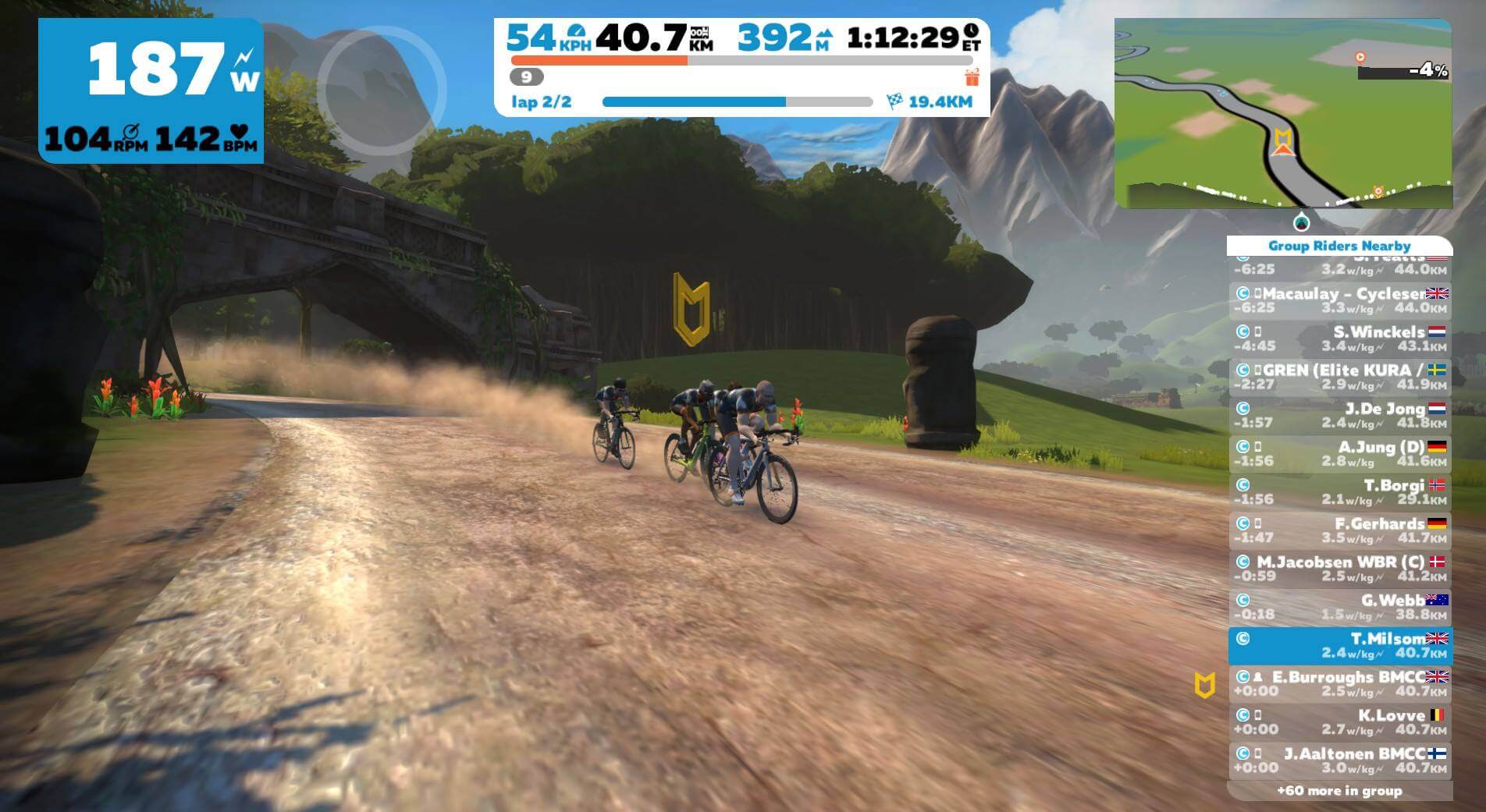 Assuming you have a turbo trainer then Zwift is relatively straight forward.
A "smart" turbo trainer is really what Zwift was designed for,  increasing resistance for hills and reducing the load when drafting.
Quite realistic for a virtual world, if that makes any sense.
A free 25KM trial is available
INSTRUCTIONS To Join the club ride ( Thursday 19:25 )
When all set up and on Zwift…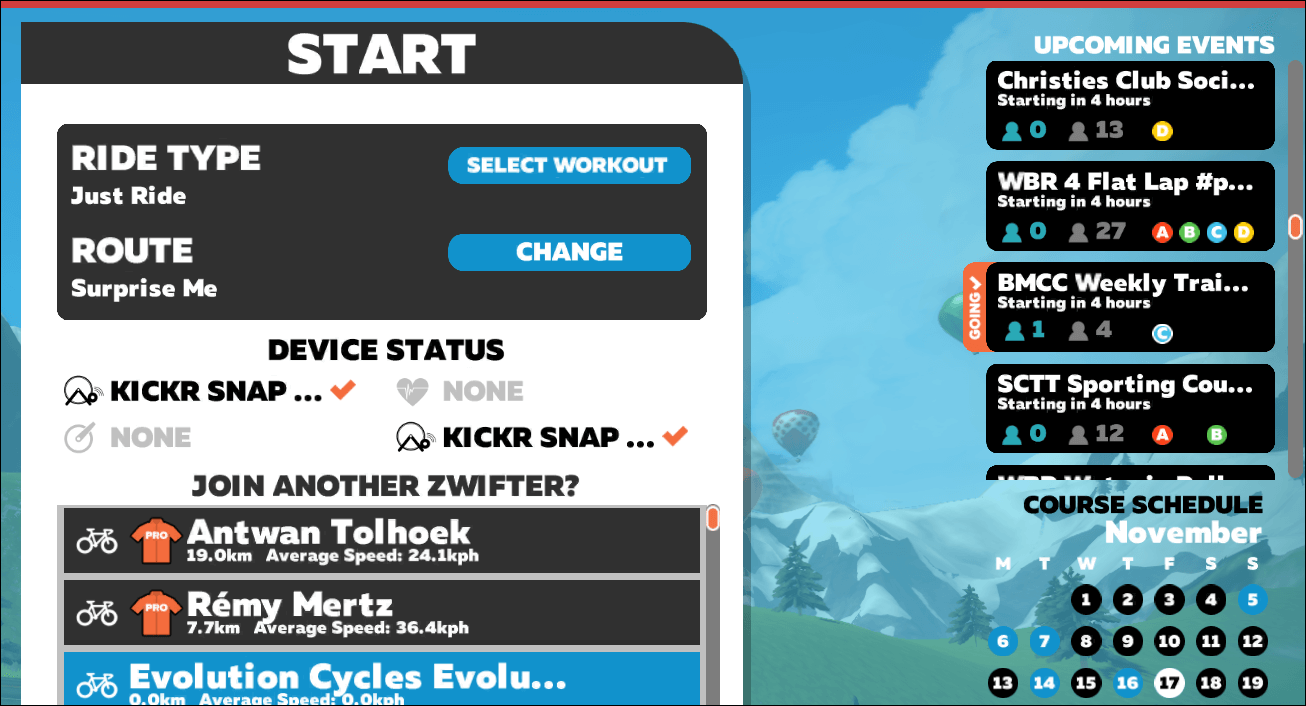 Go to 'events' in the mobile app or by logging in online.
Scroll down to 1925 BMCC Club ride
click 'join'
it will ask if you want to set a reminder. – err yes
You may want to warm up for a few minutes
Then when the time comes, hop on your bike, log in and select 'ride' and it will pop up and ask if you want to ride the event you've joined.
You are then placed in a holding pier with everyone else on a virtual turbo until it's time to go.
If you are late you can still join. Just make sure you are pedalling fast when it drops you into the bunch or else you will fly right out the back
Enjoy it
Some tips
Essentials:  Towel,  Electric Fan, Drinks, Understanding neighbours
The associated app is quite good
For keyboard warriors:
F1 stick out elbow
F3 shout "ride on" and cringe slightly
F7 shout "I'm toast"  - clearly if you can key F7 your not
F8 bike bell (aww)
F10 Screen capture - to go on Strava probably

Number keys
3 first person shooter view 
8 Helicopter view 

Other keys
M Group message ( for messages such as "please wait for me")
SpaceBar  use the power up thingy ( to go faster)