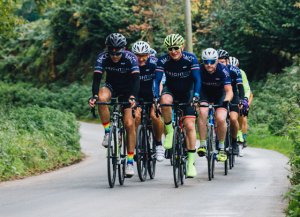 Brighton Mitre Cycling Club's annual general meeting will take place upstairs at the Poet's Ale & Smoke House on Montgomery Street, Hove, from 19.00 on Wednesday 21 February.
This is your annual opportunity to have a direct say in the future of our club. So please make an effort to come along and join the discussions.
If the prospect of the AGM isn't enough to tempt you out on a school night, following this year's formalities there will be assorted fun and games organised by Paul 'The Ringmaster' Hulse
 and Tony 'Social Secretary' Milsom. Expect the excitement to end around 10pm.
If you have any topics you'd like to propose for discussion at the AGM, please email Elaine Burroughs as soon as possible.
As ever, one of the agenda items will be filling committee positions for the coming year. If you are interested in putting yourself forward for any of the following positions, please note that you will need a proposer and seconder at the AGM.
Committee positions
Chairman

Club secretary
Treasurer

Membership secretary
Social secretary
Women's membership secretary

Road racing secretary

Track racing secretary

Time trial
 secretary
Cyclo-cross secretary

Communications
 secretary
The full address of the Ale & Smoke House is 33 Montgomery Street, Hove BN3 5BF.