Last Sunday was the Brighton Excelsiors 25 mile Open Time Trial on our local G25/93 course in Steyning.
Three Mitres turned up with Cris Coxen coming 2nd over all , Jack Smith coming 7th and myself…I can't remember but I got a reasonable time of just over the hour. With our combined times, we clinched the Team Prize.
After Bob had handed out the prizes he asked us all to encourage others to try TT's as both the Open (weekend) and the more informall evening TT's are well down in numbers comared to 2019. The turn out this Sunday was very low with only one female rider who obviously took first place with no one to compete against.
The photo below shows the Mitre turnout one Tuesday a few years ago, It can be a great evening out as you can ride out together, race then ride home together and possibly even sneak into the pub for a swift recovery drink.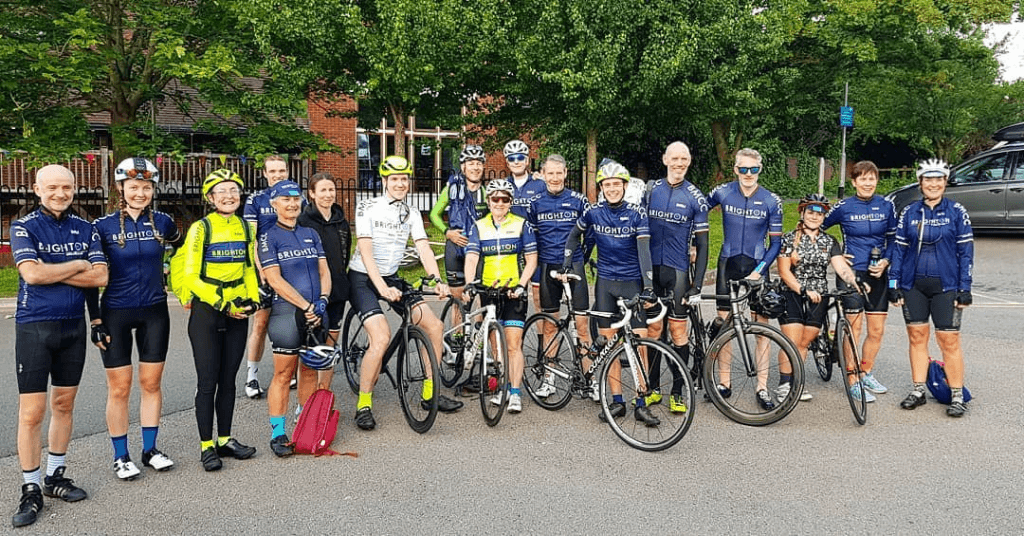 Time trialling will massively benifit your over all riding. Please don't think its elitist, you don't need a TT bike, you are released 1 minuite apart, and the only time you need to beat is your own PB. (Very safe too isn't it? Ed.)
To enter open TT's you need to register : https://cyclingtimetrials.org.uk/
The evening TT's are on Tuesdays and Thursdays and do not require pre-entry with Tuesday probably the more friendly roads.